I added the link for this project to my blog--with the promise of an explanation--quite a while ago. So, here we go . . .
I found out about this project through one of my vendor newsletters.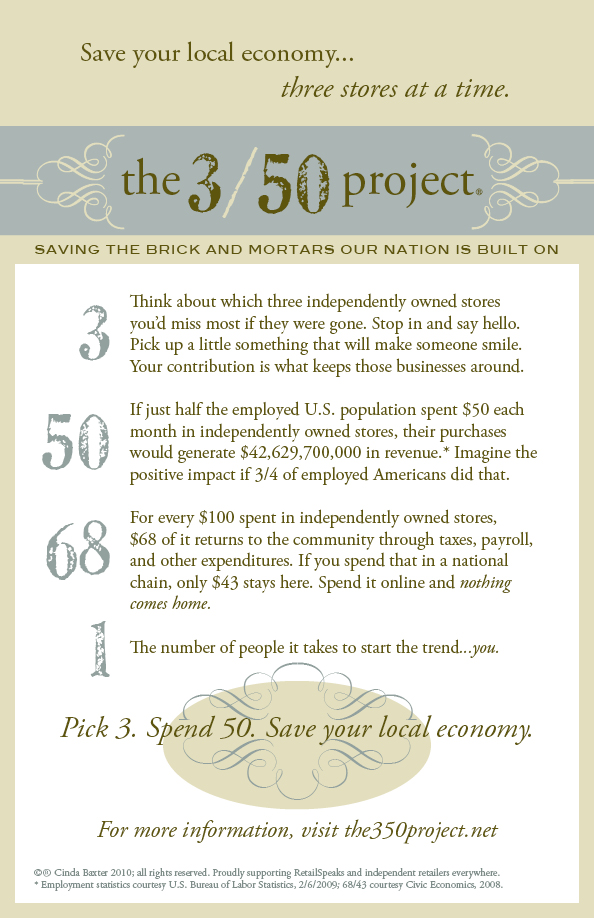 Really, I can't explain it any better. I am pretty huge on shopping local, but there it is, explained in quite simple terms.
I want you to know that your support of independent business owners is truly appreciated. I encourage you to find your "three."
Thanks for your indulgence.
Not sure why the banner is not displaying as a whole--you can click on it to take you to the home page of the project.